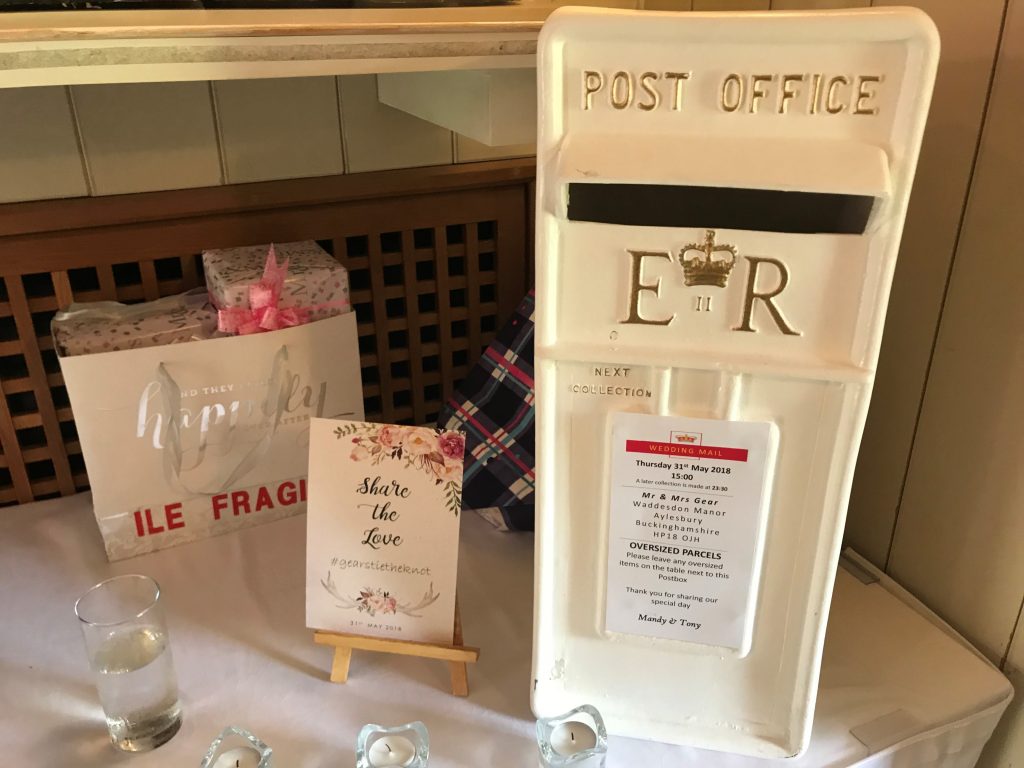 Coming in with a choice of the traditional pillar-box Red, White or LED, these safe-storage post boxes are perfect for placing cards.
The "Last Collection" card is customised to your event and the key is held by us until the end of the night. At the end of the night, the post box will be emptied and everything inside will be handed to your nominated person.
So, you've got the dance floor, you've got our dry ice, how about some confetti to cover you when you're doing your first dance?
Our confetti will cover the room and can be set off at the perfect time for you and your photographer to capture that special moment. As it slowly sprinkles down upon you and your guests, this is the icing on the cake. It can be confetti to suit your wedding theme too.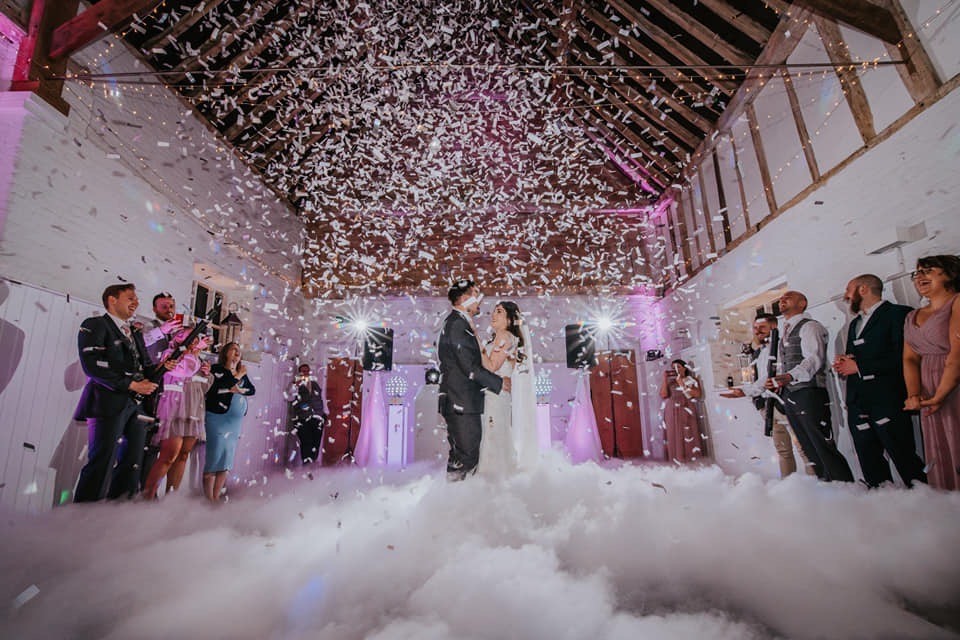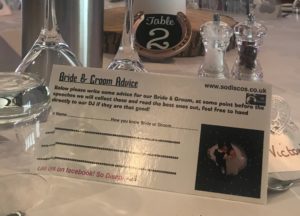 What a great way to start off your new life as a married couple… Advice from your nearest and dearest (maybe not but hey!).
These are done before the speeches for your guests to write down their words of wisdom. Approx. 10 mins before the speeches, we will collect these up and read them out. They have proven to be a massive hit, humorous and sentimental, sometimes even tear-jerking.
At the end of the night, we will put these in the post box so you can keep these as a fond memory.