We Love What We Do..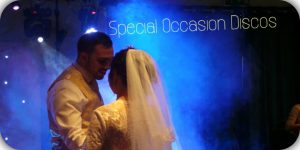 What We Do?
SoDiscos specialises in Entertainment Production  Our Passionate DJs will help plan your special day or any Occasion Over 10 years of Entertaining, Please take a look at our Testimonials for real feedback from our brides and guests! Occasions are very important, and everyone likes to celebrate them in style. What is your occasion, let us know! We will be right there to help you with our discos, entertain your audience in style and leave them in amazement.
Special Discos for your occasion
From All Day Weddings, Bar/Batmitzvah, Birthdays, Corporate or Charity Events, we at special occasion discos company take care and cover it all. From LED dancefloors to Up lighting check out our other services for a flavour of what else we can offer you.
No matter what party you host, SoDiscos have everything to organise your party in style. We exclusively help in setting up from small items, dance floors, custom lighting and ambience for perfection. We employ the best technicians and professionals at your disposal. SoDiscos Company has A team which brings in the experience with working on various venues and unique concepts tailor made to your occasion. We anticipate before hand on how to design the event in relative nature to the venue's flooring, ambience, lighting. This gives us more edge on preparing the discos much more awesome.
Sodiscos Transforms your Creative Ideas into a great thematic event
Do you have any unique requirement or ideas? Or the ideas which you are looking not seen on our website? Just call us and we will arrange and execute your ideas into a creative party theme.